Bell Buckle Daffodil Day and Best of the Butts BBQ Cook-Off
Saturday, March 18, 2023 10:00am – 4:00pm
Held the third Saturday in March annually. This quaint little festival began in 1978 to celebrate the coming of Spring and the thousands of daffodils that line the roads and farmlands for a six mile stretch of highway leading into Bell Buckle. Local lore says that ol' Sawney Webb (who founded the renowned Webb School in 1870) began the mass plantings over a hundred years ago as a 'character-building' discipline for some of the school's more challenging students. In the mid-1940's, a former Webb School janitor named Eugene Brady, Sr. launched an ambitious five-year planting program to further beautify the town.
Now, every March, Bell Buckle bursts into full bloom with a colorful explosion of daffodils, and marks the arrival of spring by inviting everyone to come enjoy a day full of fun, family-friendly activities.
Daffodil Day Flower Show
Great fun for young and old alike.
The show will be held at the NEW Bell Buckle Mini-Banquet Hall 2 next to The Findery.  Categories range from a Youth Division to Arrangements to Single Stems to a spirited Hometown competition category; over 15 categories in all!  Pick your favorite and bring it on down!  View Daffodil Show Rules by clicking here.
The whimsical and unique stores will be showcasing their new Spring merchandise too. Be sure to check out the window displays at Phillips General Store. These windows are always a treat and give stiff competition to those New York windows! Also note that 1852 Antiques, Hilltop Antiques, and Simplicity will be taking 20% off anything with a daffodil or any other flower on it (unless it's marked ND for No Discount).
As The Duke would say "Life is tough, but it's tougher when you're stupid". Don't be stupid by missing out on Bell Buckle's Daffodil Day and Best of the Butts BBQ Cook-Off!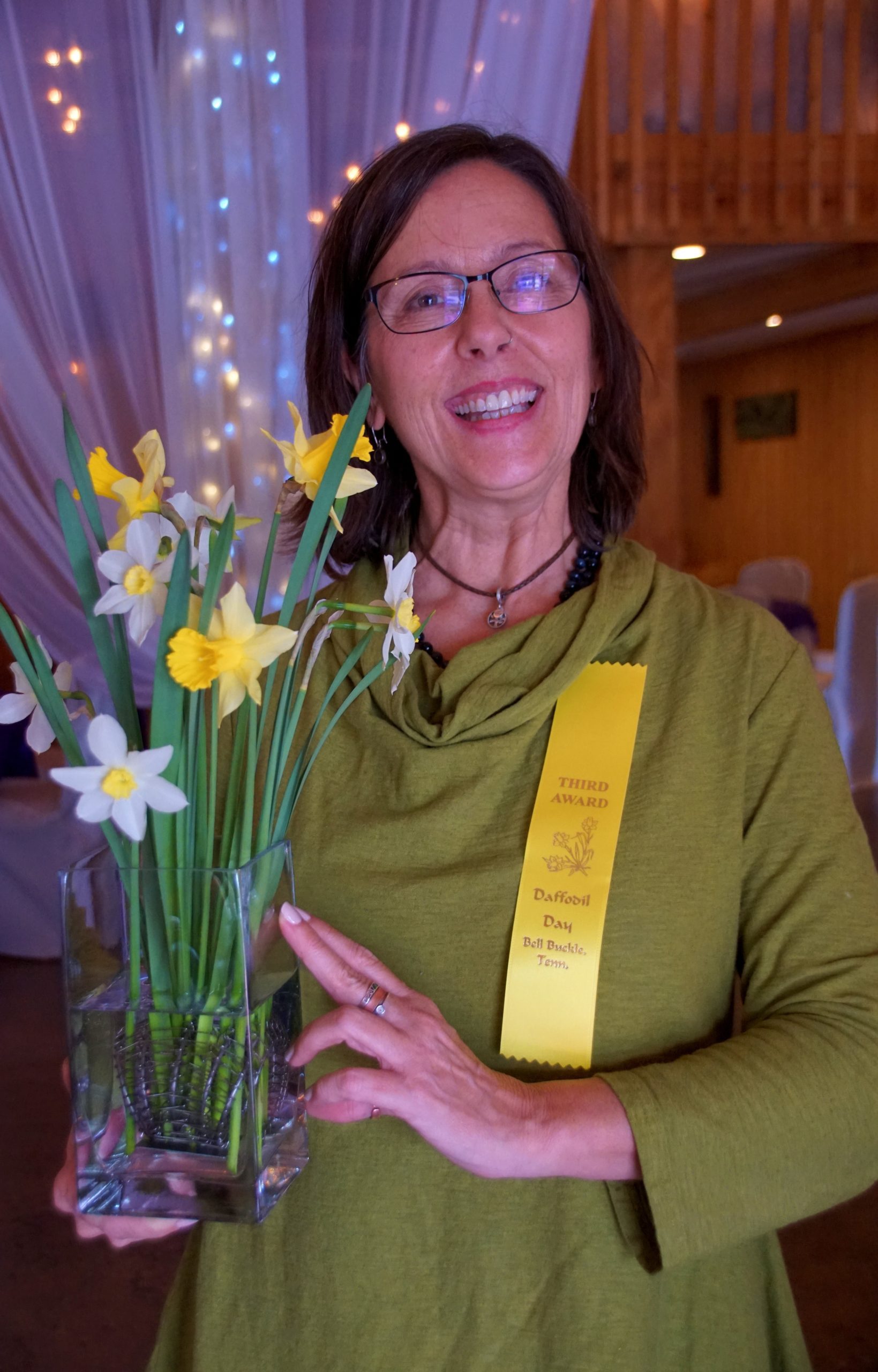 The Butts BBQ Cook-off
Who has the best butt in Bell Buckle?
A ton of fun is to be had at the Bell Buckle Best Of The Butts BBQ Cook-Off held on the Captain Rodney lot. Watch BBQ grill masters perfect their art and participate in the judging! The only thing better than the smell of BBQ is getting to sample all the entries. Meander around all the contestants' tents to observe the masters of the trade as they compete to be the best of the best.
Tickets can be purchased on the Captain Rodney lot for the People's Choice Award. For a mere $10 ticket, visitors can sample each of the contestants' entries and vote on their favorite. There will be winners named and the People's Choice Award on the Captain Rodney at 4pm. There is truly no bragging better than the one that says you have the best butt in Bell Buckle!