Close to home, but a world away.
How to Plan a Weekend in Bell Buckle, Tennessee
Bell Buckle is a town famous for MoonPies and RC Cola, but sweet treats aren't all this Tennessee community of 600 residents has going for it. It's the welcoming vibe, the Southern hospitality of the shop owners and the undeniable creative energy buzzing through this railroad town that puts it atop many travelers' bucket lists.
If you're visiting Tennessee, chances are you'll want to allot more than just a day to explore this pastoral part of the South. So here's how to spend a weekend in Bell Buckle — and also see the surrounding towns while you're at it.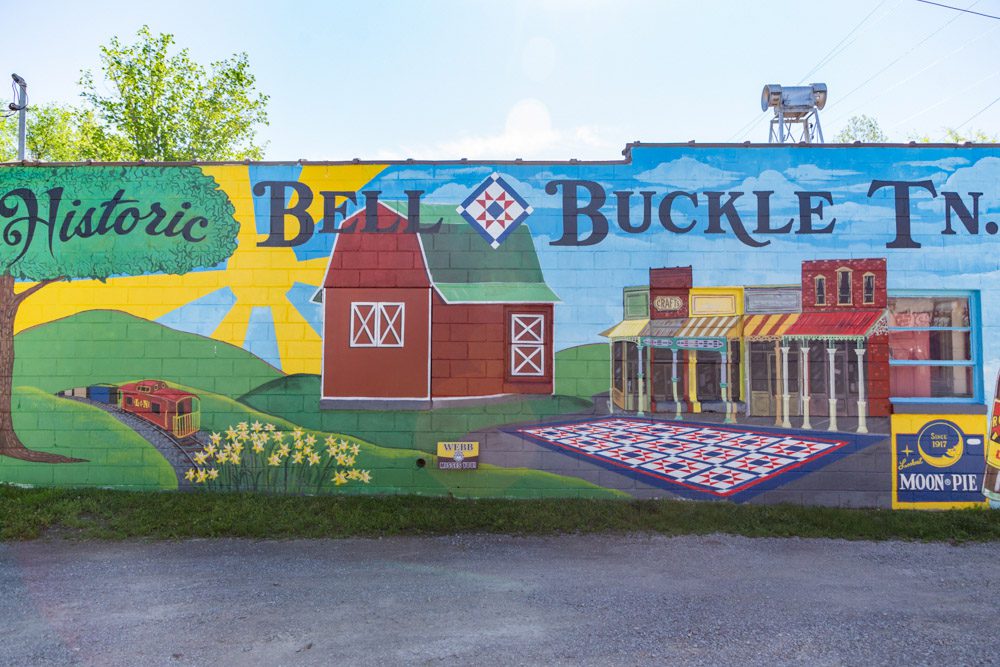 Indisputable charm aside, a main reason historic Bell Buckle is a top Tennessee attraction is its easy accessibility. Located just eight miles off of Interstate 24, it's an easy stopping point for those traveling the main thoroughfare that connects Nashville, Chattanooga and Atlanta.
Many travelers detour through Wartrace and Normandy for a tour at Cascade Hollow Distilling Co., which makes George Dickel, either on their way to or from Bell Buckle. In addition to a variety of whiskeys, this taste of Tennessee tradition offers a dose of history about how one of the state's great distillers came to discover this slice of spirited paradise. Other Tennessee Whiskey Trail distillery stops like Short Mountain, Nearest Green and the world's most recognizable brand, Jack Daniel's, are also an easy drive from Bell Buckle. If you plan to imbibe, make sure you have a designated driver.
Taste your way through Bell Buckle
Your weekend in Bell Buckle starts at the Pavilion on Main Street, which hosts the Bell Buckle Farmers Market starting at 3pm every Friday from June through October. This weekly market featuring locally grown vegetables, canned goods, eggs, and other hand-crafted products is the perfect introduction to Bell Buckle and a great excuse to mingle with locals.
Put your name on the list at Bell Buckle Cafe and plan to loosen your pants for a dinner feast of epic proportions. The town's famed cafe has been featured on the television show Tennessee Crossroads and in just about every travel magazine on the newsstands — and for good reason. Its tome-like menu features every Southern dish imaginable, like fried biscuits, pork chops, country-fried steak, catfish filet, pulled pork, buffalo chicken and all the sides that accompany a traditional meat-and-three (think: green beans, mac and cheese, fried okra, pickled beets and creamy slaw).
Sufficiently stuffed, make your base at one of Bell Buckle's bed and breakfasts as you rest up for another full day ahead.
There are many annual events in Bell Buckle held on weekends throughout the year. Your visit may very well overlap with one of the iconic festivals like RC Cola-MoonPie on the third Saturday of June or the Webb Art & Craft Show during October. Or maybe you're passing through while the flowers are in bloom for Daffodil Day and Best of Butts Cook-Off in March or when Santa is camped out on the square for Old Fashioned Christmas every December. Even if you're visiting on an off-weekend, you'll have no trouble filling your day in this Tree City USA town.
Shop the Bell Buckle Square
Wander down the alley where the Bell Buckle postcard mural lives and see the adjoining rain garden with its bee mural designed by Webb student McKenzie McKillip. Have a cup of coffee and a chat with the locals at Bell Buckle Coffee Shop & Book Swap, where you can also pick up a new read and indulge in a full breakfast if you're hungry.
You'll want to set aside a couple hours to peruse Bell Buckle's antique shops. With a couple antiques malls and many independent stores that sell everything from vintage pie safes to handmade art, Bell Buckle is most widely known as a shopper's delight with its pick of treasures no matter your home decor style.
If you're hungry, grab a scoop of ice cream at Bluebird Antiques and Ice Cream Parlor or a slice of pie from Simply Sweet Bakery to hold you over until your next stop. After leaving the Bell Buckle downtown, take the backroads over to Highway 41A, which passes through Eagleville and winds its way on up to College Grove.
Sip wine at Arrington Vineyards
Just north of College Grove, you'll run into the town of Arrington, home to the vineyard of the same name. Country music star Kix Brooks' Arrington Vineyards anchors Tennessee wine country. It's located along Williamson County's Masters & Makers Trail, and the hillside perch is one dreamy spot from which to enjoy a picnic and bottle of wine with a panoramic of the rolling hills laid out in front of you.
Check into the Harpeth Hotel in downtown Franklin, eight miles west of Arrington, for the night. Once you've parked your car and unloaded your bags, you can explore the rest of the evening on foot. Franklin's Main Street is brimming with local restaurants like 55 South, Gray's on Main, or the Harpeth's on-site restaurant 1799 Kitchen and Cocktails, all of which offer a peek into what makes this culinary destination tick.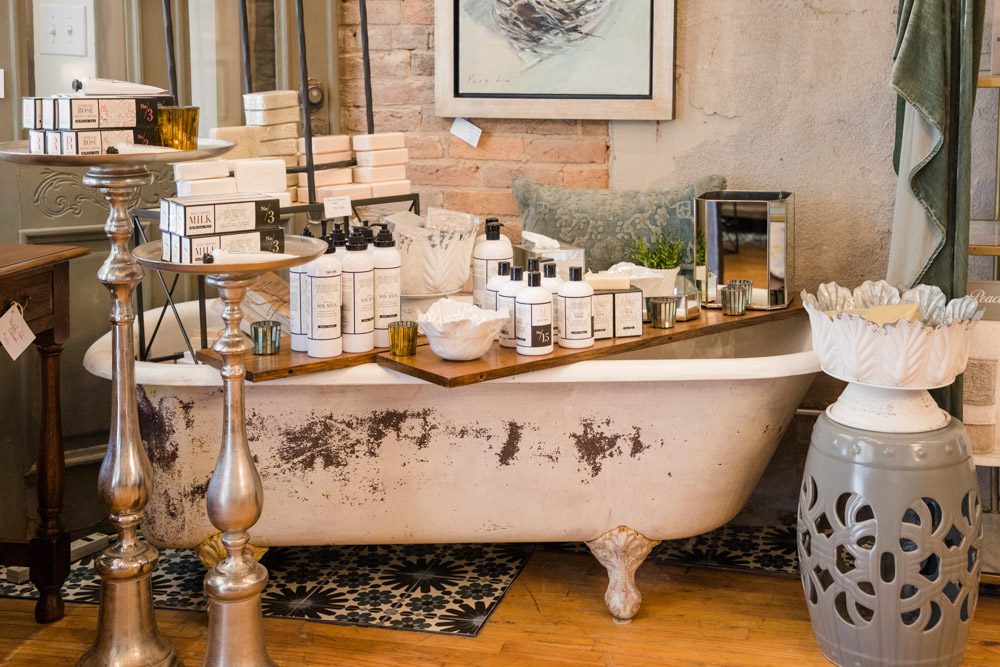 A full day in Franklin is the perfect bookend to your weekend in Bell Buckle and will help round out your understanding of Tennessee history.
Explore Franklin's Civil War history
The Battle of Franklin in 1864 was one of the Civil War's bloodiest; it claimed the lives of 6,000 Confederate troops, for a total of 10,000 fatalities, in the blink of an eye. A trio of historic sites, comprising the Lotz House, Carnton Plantation and Rippavilla, provide a better understanding of this gruesome time in U.S. history.
Venture out to Leiper's Fork
While there is plenty of shopping along Franklin's Main Street, Leiper's Fork is a stop you can't miss. This unincorporated community eight miles west of Franklin is best known for its art galleries and shops and the open-mic nights at Fox & Locke (formerly Puckett's Grocery of Leiper's Fork) where countless singer-songwriters have had their debuts.
Leiper's Fork also boasts one of the most photographed sites in Tennessee, the Natchez Trace Parkway Bridge. Be sure you check out the view from both the bridge and below on Highway 96 on your way out of town and into Nashville for your flight home.
And as we say in the South, y'all come back now, you hear? Because once you experience a weekend in Bell Buckle, we guarantee you'll already be planning your return.